I'm creating a removable wrap holder for the tack trunk that I am designing for my daughter. The feature photo above shows a 3D view of the SketchUp model.
Removable Wrap Holder Dimensions
The wrap holder has two compartments. The smaller one is 6 inches wide and 3 inches deep. The larger compartment will be 12 inches long and 3 inches deep. Both compartments will be approximately 12 inches high. Do these dimensions seem reasonable for bandage, standing wrap and polo wrap storage ?
Storing the Removable Wrap Holder in the Lid
Here's how the holder will look in the tack trunk lid.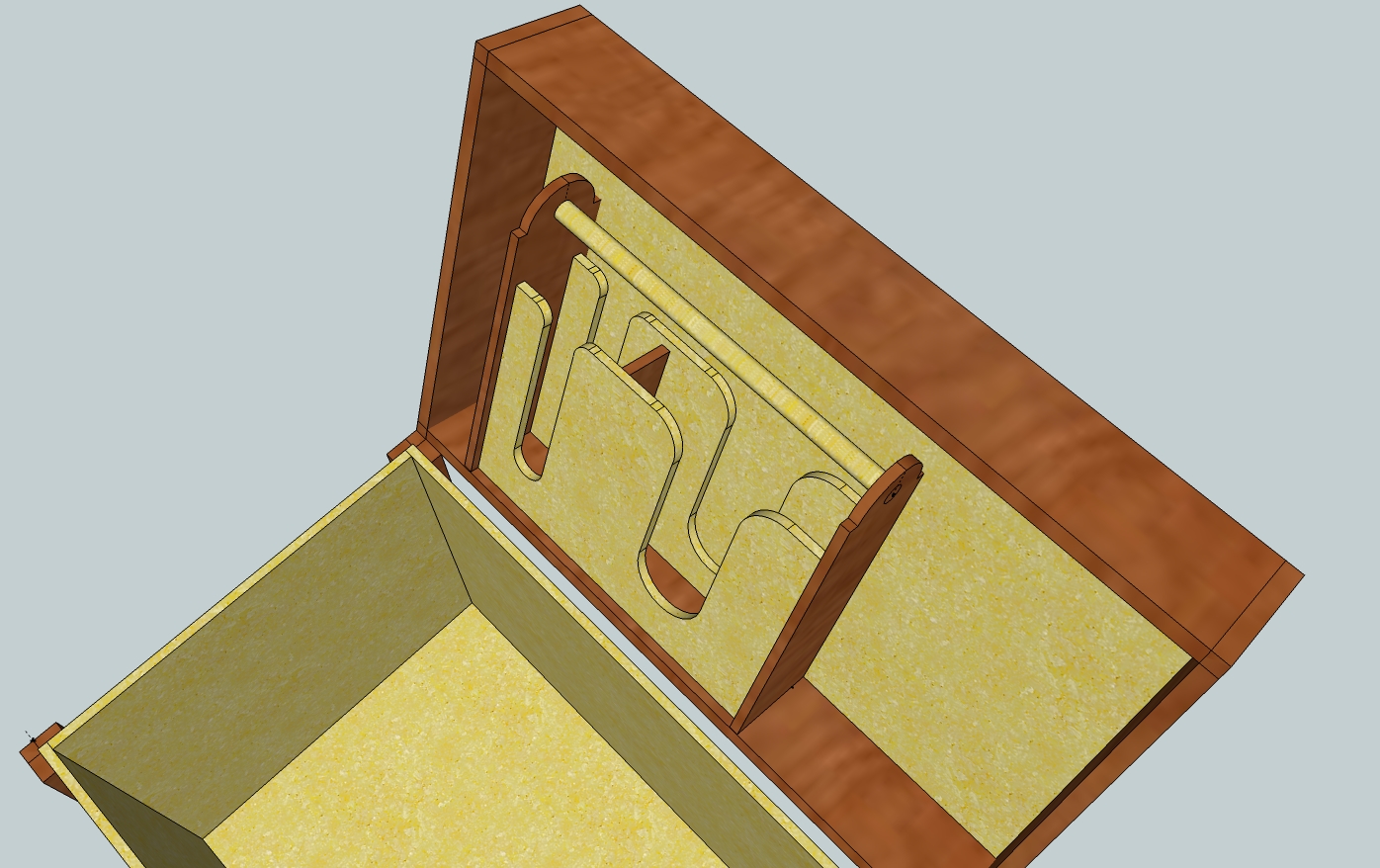 The bottom will be held in place with a 1/2 inch strip of wood and this strip will also help to position the wrap holder correctly. The handle will be secured to the lid top using two broom handle hanger supports. (note that I changed the position of the wrap holder after creating a new method for storing the holder in the tack trunk lid.)
I had to increase the depth of the tack trunk lid to 5 inches in order to contain the wrap/bandage holder. I think this height will still work well.
The tack trunk design is really coming along and I've very pleased with the results!
Next, I plan on completing the design of the tack trunk including the removable grooming tote so I can start the build.
This is a really exciting project and I can't wait to see how the design compares to the actual trunk!